For an appoitment call
(205)655-4627
(205) 401-1486

wellness therapy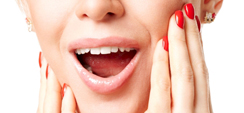 TMJ Massage Therapy
30 min. $30
TMJ Massage Therapy can help address the cause of TMJ disorders. Whether the pain comes from a jaw injury, arthritis, or simply the fatigue from repeatedly grinding or clenching your teeth, regular massage therapy can make a difference.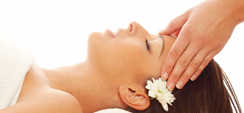 Migrane Therapy
30 min $40
Our service is designed to reduce symptoms associated with migraines, so you experience lasting relief and peace of mind.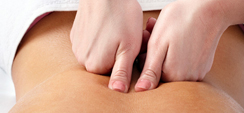 Neuromuscular Massage
30 min $35
60 min $75
Trigger point massage therapy that reduces your pain, increases oxygen and blood to your muscles, while allowing the flow of necessary nutrients your body needs.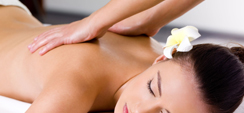 Full Body Swedish Massage
60 min $70
Our most popular and affordable massage that detoxifies and naturally heals your body, leaving you feeling relaxed and rejuvenated.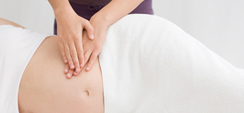 Prenatal Massage
60 min $65 with Shea Butter $75
Massage therapy during pregnancy is a excellent complementary choice for prenatal care. It's a healthy way to reduce stress and promote overall wellness. Massage relieves many of the typical discomforts experienced during pregnancy, such as backaches, stiff neck, leg cramps, headaches and edema (or swelling).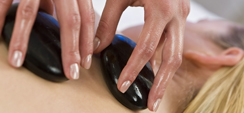 Hot Stone Massage
90 min $115
Receive a massage with special basalt stones, heated by water and used to relieve physical and mental stress, creating balance in the way you feel.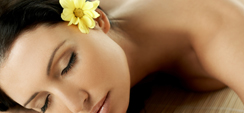 Aromatherapy
60 min $65
AromaTherapy uses essential oils extracted from herbs, flowers and fruits to naturally enhance well-being.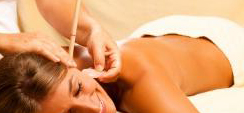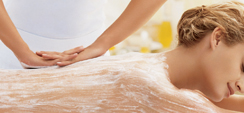 Body Polish
Includes Body Crème
60 min $85
A body polish exfoliation can leave your whole body smooth & soft. Perfect treatment for skin toning, deep hydration plus before & after tanning. Recommended for stretch marks.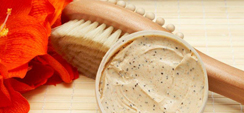 Stress Therapy
45 min $65
This treatment includes a dry brush exfoliation & a hot towel treatment. The back is massaged with warm essential oils & soothed with hot stones from the neck & down the spine.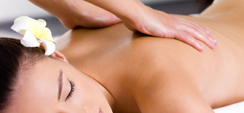 Serenity
45 min $65
Your skin will be cleansed & placed under a warm vapor of steam plus your shoulders, décolleté, neck & face will be massaged with essential oils. The hands & feet are treated to heated mitts & booties as well. So relaxing!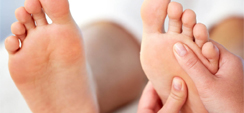 Reflexology
45 min $65
Reflexology, also known as zone therapy, is an alternative medicine involving application of pressure to the feet and hands with specific thumb, finger, and hand techniques without the use of oil or lotion.