For an appoitment call
(205)655-4627
(205) 401-1486

optimal treatments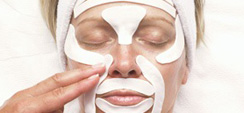 PURE
Botox Alternative
75 minutes, $125
Without any pain, trauma or side effects, Pure Kronoxyl-9 is a revolutionary cosmetic alternative to injections or other so-called "invasive procedures" used in cosmetic plastic surgery. Never before has a professional treatment gone this far in the correction of wrinkles & prevention of skin aging! This treatment corrects 3 type of wrinkles: superficial lines, deep wrinkles & expression lines.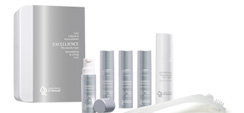 ExCellience
Lifts and Tightens
75 minutes, $125
For the first time ever, treatments that are specially formulated to firm, redensify & re-tighten the skin surpass conventional anti-wrinkles! Using an exclusive Laboratoire Dr. Renaud complex of revolutionary active ingredients, ExCellience ThermoSculpt treatments reinforce the skin's supporting web to give it back its tonicity & resilience. The skin is then strengthened & facial contours are re-defined for a visibly younger appearance!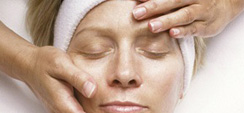 HydraScience
Dermal Hydration
75 minutes, $115
This facial is a major breakthrough in its ability to re-educate the skin to SELF-HYDRATE by re-activating the skin's biological irrigation system. A five-layer mask combines the AHD3 Complex with more than 50 active ingredients. Instant, visible results with long-lasting action! Irritated skin is instantly soothed, hollow areas are filled out, wrinkles & fine lines are reduced. Your skin will glow!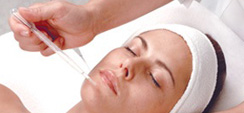 Rosa-C3 Anti-redness
Couprose & Rosacea Skin
75 minutes, $100
Any flushes or persistent redness on your face? This means your skin is vaso-reactive. Rosa C was specially created for men & women who suffer from Rosacea, Couperose & Erythrosis. This treatment significantly reduces redness, diminishes the number of visible broken capillaries, relieves burning sensations & instantly soothes frequent irritation.